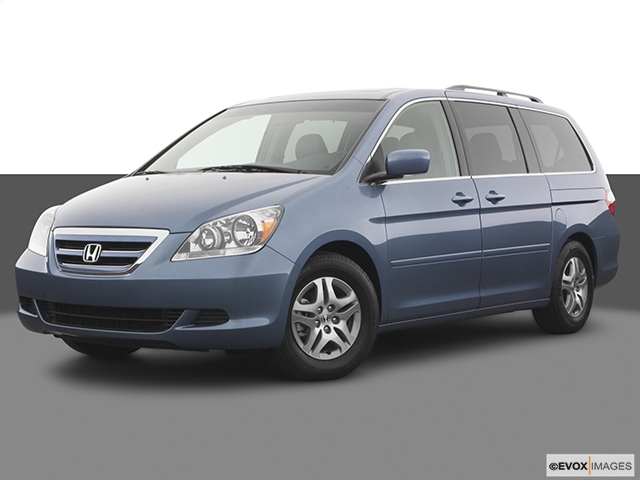 Services Performed
Tech Note (Test Drive): Brake pulsation heavier at highway speeds felt in wheel and seat. Need to get closer look at brakes. Clunking felt when going from coast to accel. Maybe loose mount Burning oil smell and smoke coming off rear exhaust manifold. Engine oil overfull but clean. LOF shows overdue by sticker Both sliding doors have problems. Right side motor/cable problem. Left side does not open at all. Would need additional diag to estimate cost of these repairs. Air filter: clean LIGHTS & WIPERS – Wipers ok. High mount stop lamp out. Left license plate light is out. BATTERY – ___224____ / ____730____ CCA battery tests bad BELT & HOSES – all ok FLUIDS: Transmission – dark – flush recommended – Brake – fluid good <1% moisture Power Steering – good. power steering fluid reservoir is zip tied on Coolant – good to -34'f SUSPENSION: Shocks & Stabilizers – ok Ball Joints – ok Control Arm Bushings – rear bushings are tearing on both sides. Will need control arms at some point but not 911 Wheel Bearings – good and tight STEERING: Inner & Outer Tie Rods – good Intermediate I Shaft – good BRAKES & TIRES – 3 tires from 2022 with 6-8/32" of tread. LR tire is from 2014 with cracking on shoulder and sidewall. Should have 1 tire replaced. See line for brake check. TECHNICIAN NOTE (Other things noted): Found rear motor mount bad and causing the clunk when driving. Not safety or 911 Passenger front inner fender splash shield is damaged from the tire and also damaged the washer hose.
No evidence of timing belt having been replaced. Honda recommendation for timing belt replacement is 105,000 miles. Usually technicians will place a sticker showing when replaced and due again but none found. The timing cover doesn't appear to have been disturbed. Recommend doing timing belt and water pump at same time. This is an interference engine and timing belt breakage results in engine failure.
Pulsation felt in wheel and seat. Removed wheels. All brake pads measure 8mm front and rear. Rotors all worn smooth but LR appears to have been hot. All calipers compressed but slide pins and pads were stuck. Recommend a disc brake caliper service. Additional work would need done to eliminate pulsation but brakes would last a while with a caliper service.
Found rear valve cover gasket leaking badly and burning off rear exhaust manifold. Oil overfill and clean past sticker suggests evidence of oil having to be added. Expect to replace valve cover gaskets. Oil pan may also be leaking and is covered with oil but may also all be coming down from above.
Mukhiddin J. gave our service a 5 star review on 4/4/2023